You can learn more about my process in this interview for Artblocks.
For Women's Wear Daily's issue about AI, I asked ChatGPT to answer common beauty questions like "What order should you layer skincare?" and "How can you treat dry lips?" – and then wrote an algorithm that integrates ChatGPT's answers into a randomly generated layout of rectangles that you see on the backdrop of this image. You can see the algorithm in action here.
And this is a quick interview I did about Splice at NFT NYC 2021.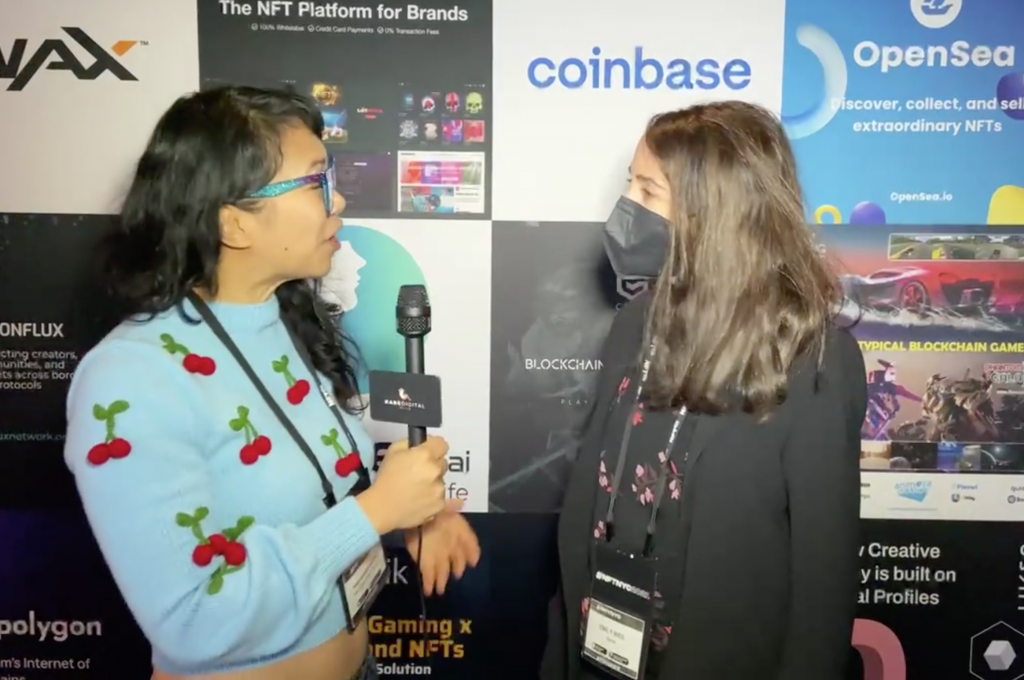 Upcoming exhibition: I'm participating in the 6th cohort of the Vertical Crypto Art residency, which will culminate in a show.
Recent exhibition: Symbol 1 was displayed at On Water, a group show at 0x.17 NFT Gallery in March 2023.
My pre-NFT work was featured in a number of digital festivals including Ars Electronica in Linz, Austria, and The Interaction Show in Gifu, Japan. The catalog from the latter exhibition shows how many of the questions we're asking now as generative artists are questions we've been exploring as digital artists for quite some time. For that show, I was particularly interested in "to what extent can computers enhance our aesthetic capabilities?" You can see the full (25 page!) catalog here.